Having your dream Bahamas Wedding just got easier.
If you only want a simple beach ceremony with a Minister, then Unforgettable Bahamas Weddings (UBW) is your best quick-stop, small wedding solution....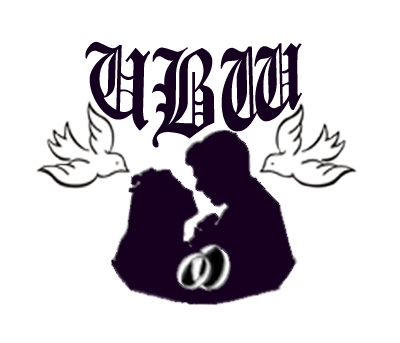 UBW SMALL WEDDING SOLUTION
We understand that you may just …
- not want to go through a pricy wedding coordinator,
- not need all the frills of a medium to large wedding
- only desire a simple Minister's blessing on the beach , a couple of witnesses and, of course, your marriage certificate.
So in less than 48 hours after your arrival in beautiful Nassau, you can wed, honeymoon and explore this island capital. That's it! A dream wedding in The Bahamas -- WITHOUT a lot of fuss, hassle, or extra costs!"
Dear Friend,
Are you tired of searching the internet to find the most convenient way to get married in the Bahamas? Do you find it unnecessary to have to go through third and fourth parties just to get a simple beach wedding? Is the thought of planning this simple island nuptial filling you with anxiety, and making it impossible for you to relax?
You know what I'm talking about ... It's enough to stress you out, when all you should be doing right now is preparing to enjoy that special day in your life! And like most people who are struggling to find the quickest Bahamas wedding solution, you've probably decided to just show up in Nassau and feel your way around without getting any local assistance...
... But in actual fact, you would probably prefer that someone else take care of even these minor details for you, but at no extra cost.
**********************************************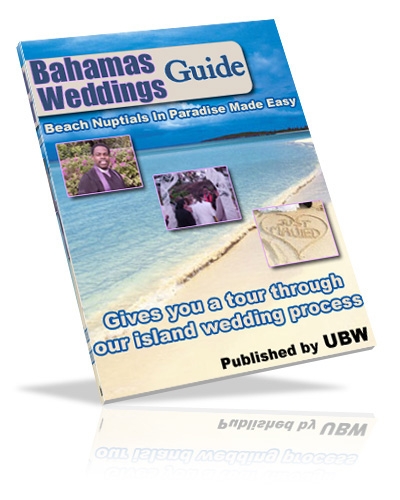 Before you spend another second trying in vain to plan your small beach wedding, download my FREE guide, by clicking here right now.
If you're serious about keeping your wedding experience simple and stress-free, I can help! My name is Rev. Dr. Jackson M. Miller and I'm a professional marriage officer and JP - please click here to read my bio.
And just why should you entrust your Bahamas beach wedding to me?
Consider the following:
* I have spent more than a quarter of a century in Church Ministry, and have obtained both academic and legal credentials to perform ministerial services both inside and outside the Church setting.
* Not only am I a licensed marriage officer, but I am also a Justice of the Peace. Thus, since you are going to need affidavits prepared - whether you've never been married, or are currently divorced, or are currently widowed - I can perform such legal services for you, in my capacity as a JP, at nominal costs. This is another one-stop convenience in choosing UBW. (Read more about the legal and other reguirements for applying for a Bahamian marriage license here).
* Besides my religious and legal qualifications, I have over twenty years of experience as a professional in the tourism field. Since 1982 I have been serving guests as a Night Manager at the British Colonnial Hotel, now The Hilton, located in the hub of downtown Nassau. As a hospitality practitioner, I know what it means to meet and exceed customers' expectation, from not only an employee standpoint, but from my God-given passion to make visitors feel "comfortably-at-home" in the very place that I call home.
* Additionally, for a good number of years I have also performed numerous wedding ceremonies for locals as well as tourists; and I can truthfully tell you that I love this aspect of my vocation so much that I never get tired of marrying couples to the honour of my God and my country.
* Finally, I too am a happily married man to the beautiful Unease Kemp.

Now here are three good reasons why you should book a UBW Small Wedding Solution:
1) It is the least expensive way to get married in The Bahamas. Your ceremony and ministerial services are covered in our booking fee of just $300.00. The only other fees you are likely to pay while in Nassau are:
(a) $100.00 and $20.00 at the downtown Registrar General's office for the marriage license application and certified copies, respectively;
(b) legal fees for the preparation of affidavits proving the validity of the legal documents you bring that affirm your marital status as either widowed, divorced or never married - these costs will be communicated to you directly; and
(c) optional services such as (if needed) the provision of the two witnesses at your ceremony, @ $35.00 per person, and messenger service for the delivery of your certified documents to your hotel, @ $40.00.
The rest is up to you, i.e. your air/sea transfer, hotel accommodations and other incidentals. (By the way, check out these articles that provide you with tips regarding passports, booking hotels online and wedding planning).
2) It is the easiest way of getting your dream Bahamas wedding. This is especially important to persons who love convenience and no more than a few directions that get you the results you need. Although you won't be getting the assistance of a wedding co-ordinator, you won't feel left out in the cold - or should I say in the sun? - either. Our FREE Bahamas Weddings guide, click here , provides you with the few simple steps in the process of getting your island nuptial - ceremony & certificate.
3) You get to show-off proof that you "got hitched" in The Bahamas by, freely uploading your beach wedding photos to any of your favourite social media networks, such as Facebook, MySpace and even Yahoo's "Flikr" photo-sharing tool.
So there you have it, Spouse-to-be, we at UBW are standing-by to take your small wedding booking!
Now I have done enough talking, here is what two satisfied Bahama-Brides had to say about our services:
"I just wanted a small wedding consisting of me and my true love without the stresses of family, bridesmaids, cake, and invitations. I searched numerous websites looking for a wedding in the bahamas by the ocean for 2 people wanting to get married in less than a month and only found one. Rev. Jackson Miller served as our minister and he helped me find email addresses for my flowers and hair styling since my phone wouldn't get good reception from Missouri,USA. Rev. Miller was very considerate and flexable with his time. I would highly recommend using UBW for the most romantic wedding on the beach just for 2".

Raena of Missouri, USA
"We wanted to thank you for the very nice wedding you have done for us. We felt very comfortable and enjoyed every bit of the ceremony very much. Your webpage does really keep the promise of 'Unforgettable Bahamas Weddings' ... we regret, that we had to rush so much".

Susan and Dieter, USA
Now Bahama Spouse-to-be, you have got to be ready to book your small wedding solution by now! So, just follow these simple steps:
1) Email us using the address on our CONTACT-US page to (a) introduce yourself, (b) inform us of your intended wedding date, and (c) request our Wedding Specifications Form;
2) When you receive the Wedding Specifications form from us, complete and submit it immediately;
3) We will continue to maintain contact via email until your arrival in Nassau, regarding necessary documents and other important steps;
4) Once in Nassau, we meet to conclude the preparation of documents and that's when you'll pay for both the wedding and JP services.
5) We celebrate your wedding on a beautiful beach in Nassau, the capitol city of the Islands of The Bahamas.

6) More preparation steps - re: your documents, etc - are included in our FREE Bahamas Weddings Guide, so if you haven't signed up for it as yet, please click here to go to the download page for the Guide.
Ready now? Do Step #1 - Go to our CONTACT page right now and get the ball rolling, just click here ... and in a short time you too - and "you two" - will be toasting to your nuptials in paradise, just like this happy UBW couple ...